WGW Book Authors - Episode 3
Be sure to tune in to these four incredible women's episodes. Be a part of The Rise Of Feminine Energy! #GOWILD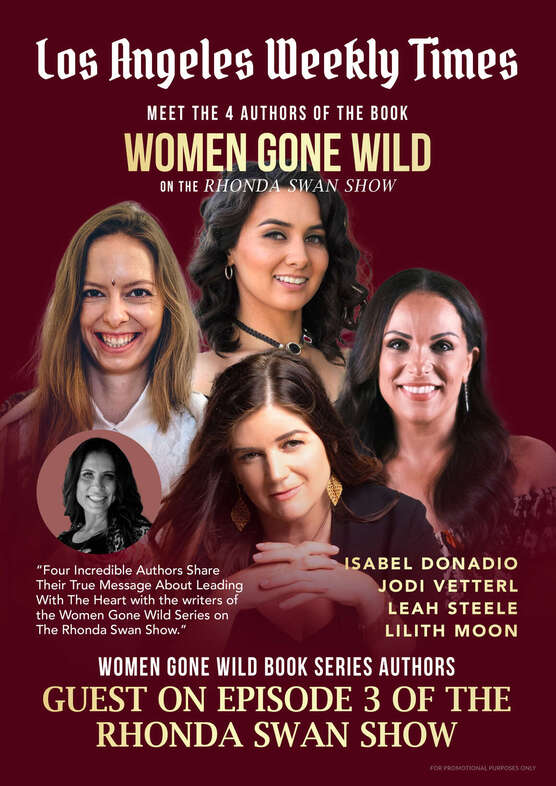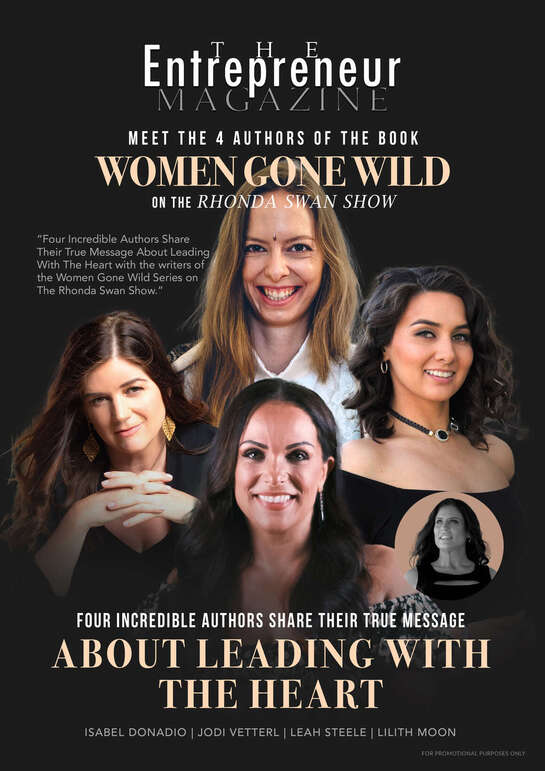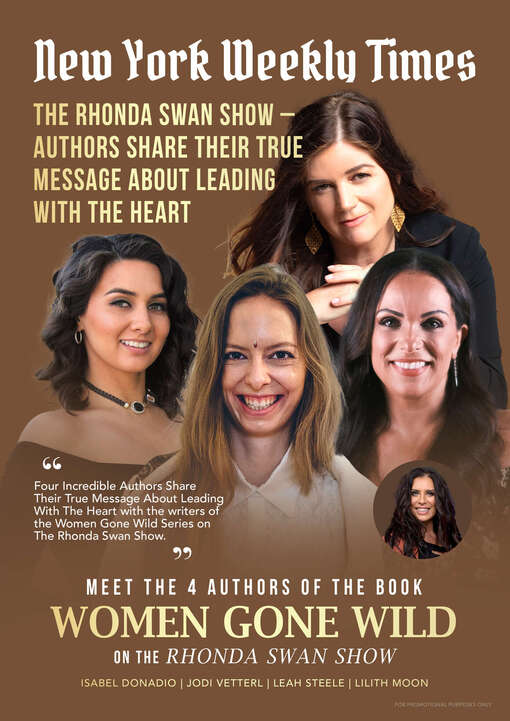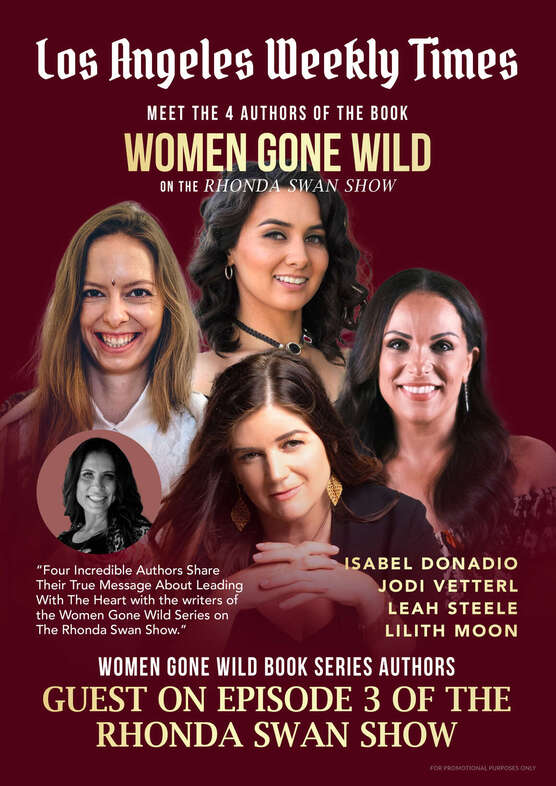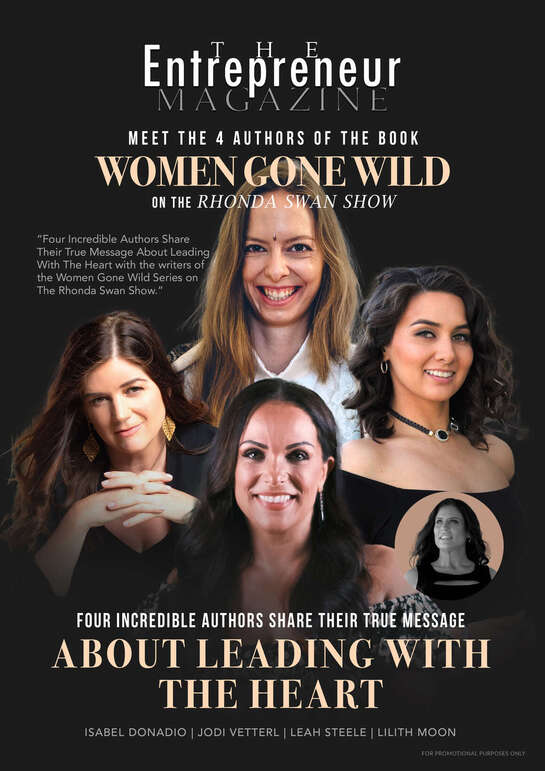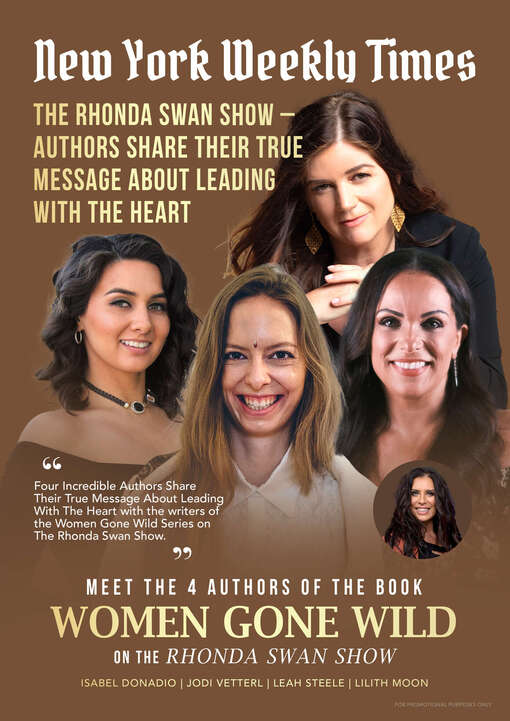 Today, I introduce four exceptional Authors in our new Women Gone wild book; isabelle donadio, lillith moon, leah steel, and jodi vetterl
In this exciting episode, I'm interviewing the other 4 of 22 exceptional @womengonewildbook authors, where these women of feminine energy share their true message about leading with the heart. The previous two interviews were super incredible, and you guys are blowing us away with all your wonderful feedback – Thank you! This week: @isabelmdonadio, @beyondthebanksjv, @theleahsteele, and @lilith_marina_moon will share a sneak peek into what their chapter is about, what feminine living and 'Women Gone Wild' means to them, their biggest mission, the past challenges that paved their way, and their best advice to their younger self! These women have done so much in their life, and now it's time to share their gifts with the world! I am beyond excited to share these stories with you!
Creator of the Emotional Resonance Clearing Modality
Leah is a CEO and founder, producer and host of The Wealth Witch Podcast, a top wealth and entrepreneur podcast for women, and producer of The Witches of Wall Street reality television show. She is a Holistic Wealth Strategist and Thought Leader and the creator of the Emotional Resonance Clearing Modality. Her purpose is to inspire and empower millions of people to wake up, repattern their wealth programming, and reclaim their divine right to BE WEALTHY in all areas of their lives. The word wealthy comes from two words WELL and HEALTHY. Leah teaches holistic wealth as a means to simultaneously achieve infinite divine and human potential. Part of her divine mission work is to deconstruct the financial slavery consciousness that serves the global financial agenda. Her cutting edge wealth repatterning programs are paving the way to a new global wealth paradigm where economic freedom is the reality. She coaches, mentors, and guides those ready to create the abundantly wealthy lives and businesses they deeply desire. Her clients are wildly successful spiritual entrepreneurs on a mission to profoundly impact the planet.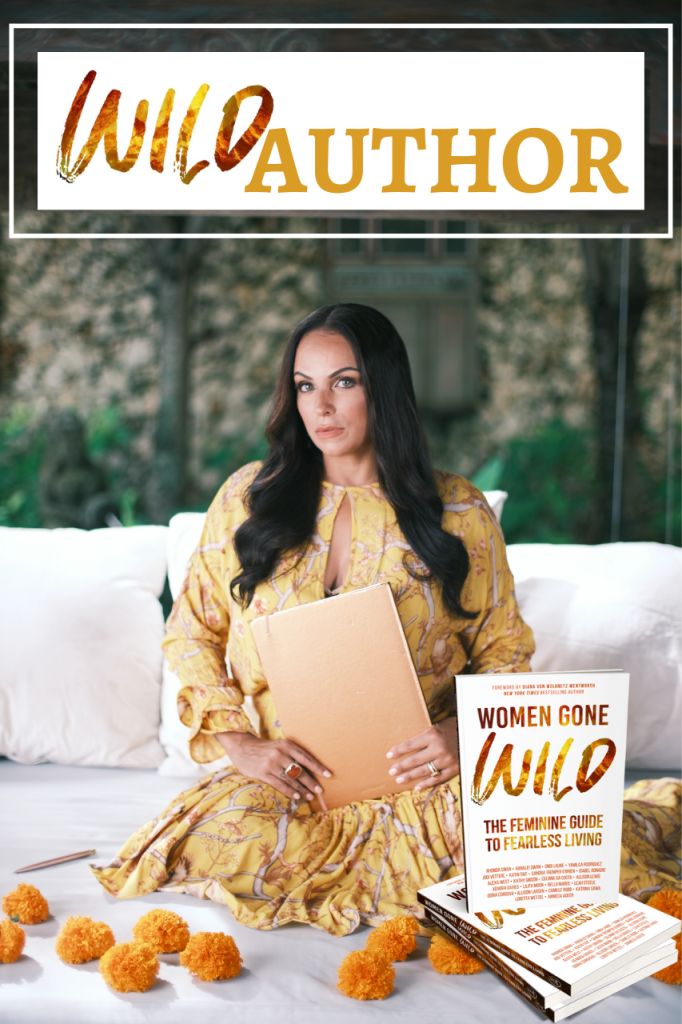 Lilith Moon is a shamanic healer & teacher, holistic business coach and the creator of Shamanic Yoga. She combines yoga, shamanism and business coaching to help aspiring, new and seasoned healers go all the way from accelerating their own healing journey and training as shamanic healers to creating their soulful, successful healing businesses. She now lives her dream life in the Balinese jungle together with her son Lou, but building her 6 figure healing business in her 20s while being a single mom was not exactly a walk in the park, so she loves making this sacred journey easier and so much more enjoyable for other women on a mission.
Creator, Beyond The Banks Academy
Jodi Vetterl is an international speaker and best-selling author of Beyond the Banks, Success Strategies in Real Estate as a Private Lender. She created Beyond the Banks Academy, an 8-week guided transformational program that helps individuals with building wealth by utilizing the concepts and strategies from her book. Jodi has a 20-year career in high-tech software sales working at Fortune 500 companies, and has won multiple sales achievement awards; closed 7-digit deals, and enjoyed several President's Club trips around the world. Desiring financial independence from Corporate America, Jodi spent the last 17 years building up a real estate portfolio in both the US & Canada as a passive investor utilizing a variety of strategies. As a result, Jodi was able to retire from Corporate America in her mid-40's and fulfill her passions around writing, speaking, consulting & helping others achieve financial success. Additionally, Jodi was able to successfully raise over 6-figures to help fund her book, course, and business by establishing premium partners to collaborate within mutually beneficial relationships. From the success of this marketing strategy, she has designed an 8-week program that guides authors & entrepreneurs in raising the funds required to grow and prosper their businesses. The program is called Beyond the Book. Jodi is passionate about supporting other women who are transitioning from corporate & co-developed a Facebook group called The Hive Fempreneurs Collective, from Worker Bee to Queen Bee. The group is all about designing, building, and monetizing your Hive. Jodi became a first-time Mom in her mid-40's and enjoys the precious moments in life with her young son helping him with kidpreneur projects and giving back to organizations such as the Vancouver Food Bank, Ocean's Ambassadors Canada, Médecins Sans Frontières, WarChild Canada, Vancouver Children's Hospital and other organizations that are dear to her. She enjoys educating others with the resources and knowledge that have helped her create financial success and a heartfelt life balance.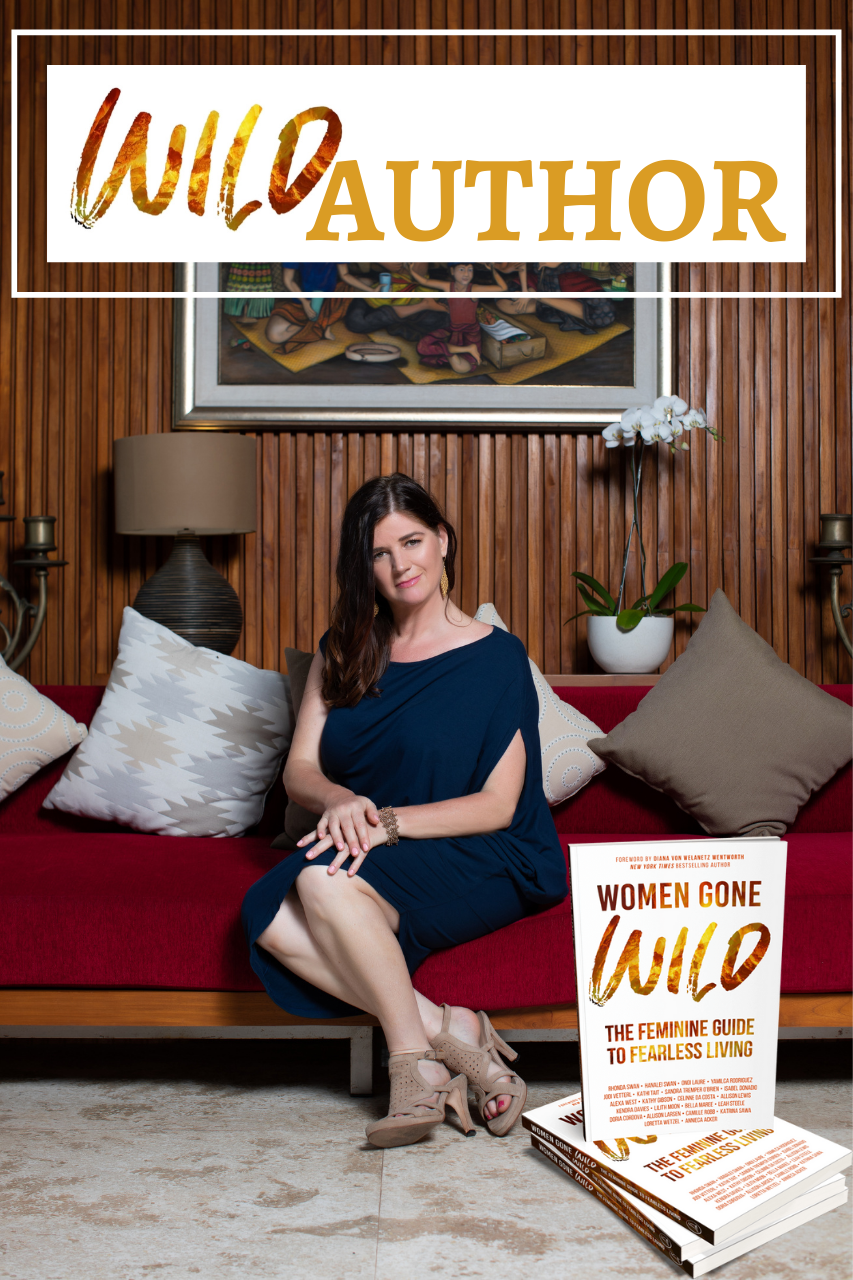 Founder, Talent Support Services LLC
Isabel is the owner of Top Talent Publishing, the best selling author of Finishing is Happiness: 7 Ways Big Idea Entrepreneurs Can Become Big Business Finishers and Becoming Significant: How to Invoke Sacred Words That Unlock Real Power, Editor-In-Chief of Top Talent Magazine and the winner of the 2019 TWC Most Outstanding Rising Star Award.
Deserving of any "Top 30 Under 30" list, Isabel specializes in supporting and promoting expert authors and speakers all over the world. Her experience includes everything from red-carpet interviewing, event planning, social media marketing, best seller campaigning, and public speaking. The bottom line, Isabel has a talent for making her clients look good and allowing them to focus on the things they love most about their business.
watch live episode on youtube
Women Powerhouses Come Together with Their Feminine Energy to Create Change. In this episode we start to tap into the benefits and power of leading with your heart.
© 2021 All Rights Reserved - Rhonda Swan